Old Faithful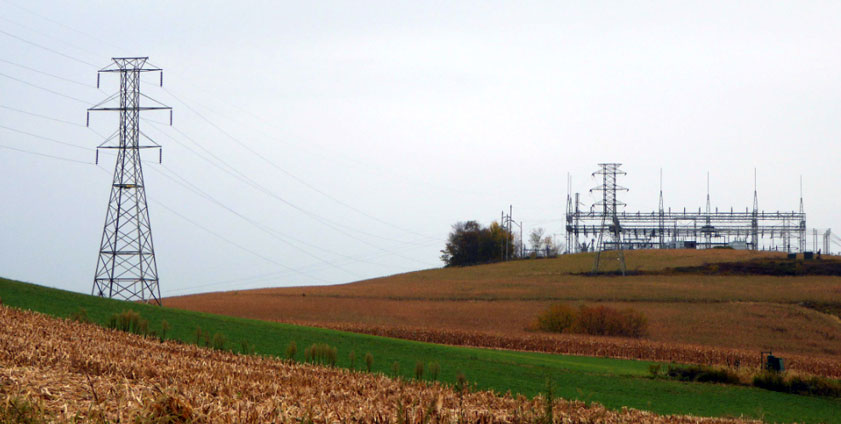 October 27, 2020
Reaching 100 years is a real accomplishment. Achieving such a milestone is usually commemorated by people and organizations, but in this situation, it also applies to electrical equipment.
The Springdale-Luxor 138-kilovolt (kV) transmission line – located in West Penn Power's service territory – was first energized in October 1920. The fact that the line recently marked a century of reliable service is noteworthy, according to John Bodenschatz, supervisor, Transmission Engineering Design.
"The Springdale-Luxor line is an excellent example of how long electrical equipment can last when it is constructed and maintained properly," said John. "Although some new conductor has been installed to increase electrical load, many sections still have the original copper conductor installed on the original towers."
Initially named the Springdale-Crow's Nest 132-kV transmission line, the 21-mile structure is made up of 181 steel lattice towers and is located about 20 miles northeast of Pittsburgh. It was designed to serve as an interconnection between Springdale Power Station – which operated from 1920 to 1985 – local communities and manufacturing companies in the area.
The name of the line changed several times over the years as substations and line taps were added to serve additional residential, commercial and industrial customers. In addition to routine maintenance, the line has been modified in a few areas to accommodate new and expanded highways and the addition of cellular antennas.
An article published in the October 1920 edition of The West Penn Mag​azine stated that the biggest challenge work crews faced while building the transmission line was transporting supplies and personnel. In addition to inclement weather, workers also had to deal with muddy roads and rough terrain.
"There were some trucks and tractors, but workers also used horses and wagons to transport materials and complete tasks," continued John. "A lot of the work was done manually since the heavy-duty equipment we have today wasn't available at the time, and the workers faced significant challenges from the weather, just like we do with current construction projects."
After the steel towers were assembled on the ground, two teams of workers physically lifted each structure into place using an A-frame jig with a series of cables, hooks and blocks. In addition, the transmission line had to cross the Allegheny River near Springdale Power Station, which was no small feat. It was a tedious operation that required the use of motorboats and took six days to complete.
"Construction techniques where a little different back then," John said with a chuckle. "When you factor in the tools and equipment that were available to workers, it makes the durability and life span of the transmission line even more impressive. After a century of service, the vast majority of the lattice towers are as they were 100 years ago."